Hundred of the stories I've scrawled in notebooks, logged into computer files, or manuscripts piled in stacks in my bookcases remain unread or unheard by anyone but my dogs. (They've heard every word I've written as I read my work out loud.) I think of these story attempts like bait, delicious shimmery tidbits meant to attract something bigger. Indeed they have performed well. They have led to a published novel, six novels shelved, a produced play, over a dozen plays that have been given theatrical staged readings, a bevy of short stories accepted into literary journals, and over a dozen screenplays, two optioned and two produced. Although many have won awards, none have really broken through in a way that would affirm this writer's writerly needs.
It's time to start tinkering on a new piece. I stare at my screen and cast out my writer's line in hopes of hooking another idea that is worth the hours of hours of work required. But this time it's got to be a great one. I don't mean to say I'm not proud of those that have come before. In fact I love most of them. But now, the next one, swimming out there in a very cold sea, must be large in every respect. My opportunities to snag a big one are diminishing. This time I'm going for a whale of a tale, a gigantic, gargantuan, immense Amazonian story that when I feel it churning in my head and my gut, my blood course at the rate of a marathoner's, my fingers to tingle when they touch the keys, tears to run down my cheeks as I write because I can feel it. I've tapped into Moby Dick.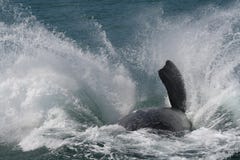 That means it can't be a sweet story or one that is merely fine or just so so. It needs to be unique, fresh, loud, maybe harsh, jarring or elegant and fiercely arched. A shaker upper of the reader's psyche. It must thrust my reader and me into a place where there is no gravity or take us deep into subterranean territories, dark places most of us are afraid to go. It must be clever, beautiful, and filled with delicious flavors of soupy emotions. Or frightening, shocking, and startling, that every which way we turn we feel the hot breath of monsters reaching out for us to drag us away, never to return.
How did Herman Meville react that day long ago when Captain Ahab stepped aboard and joined his cast of characters? My research tells me he thought, "I've caught the big one!" He was quite sure he'd crafted the work of his lifetime.
He was right, but he didn't live long enough to know what he had created. To his huge disappointment he thought he had chosen unwisely. The book was poorly reviewed. An editor neglected to include the epilog which stole the logical beginning, middle, and end of the story. The English reviewers thought the book unimportant. That, plus the demise in interest of the whaling industry due to the enormous fascination to the discovery of gold out west sucked away most the attention needed by the novel. Melville died a disappointed and an unrequited master.
So when I cast my line this time, I pray I'll catch a big one. And if I don't, maybe they'll say similar things about me as they said about Mr. Melville.
The New York Day Book on September 8, 1852, published a venomous attack on Melville and his writings. The headline read: "HERMAN MELVILLE IS CRAZY."
Apparently his friends thought him truly deranged and were taking measures to place him under treatment. It was quoted, "We hope one of the earliest precautions will be to keep him stringently secluded from pen and ink."
All I can say, being in the company of such madness would be an honor.